Powers & Abilities
Edit
Master Swordsman: Byakuya is a master of swordsmanship, possessing flawless precision and performing lethal attacks with little effort.
Shunpo Master: Byakuya is arguably best known for his skill in Shunpo. Having been taught by, but never beating "Goddess of Flash" Yoruichi Shihōin, he is easily one of the most proficient users of this skill in all of Soul Society. He remained able to use Shunpo after severing the muscles and tendons in his left leg.
Senka (Japanese for Flash Blossom): A Shunpo technique where one, moving to their opponent's back, directly attacks and seals one's "Saketsu" and "Hakusui" in two rapid strikes (effectively cutting them off from their spiritual energy flow). This attack is his favorite to use. The technique is so fast, an opponent may not be able to tell whether they were attacked from the front or the back, and even an outside observer may find it impossible see the movements.
Utsusemi (Japanese for "Cicada", referencing their molting): Way of Onmitsu, 3rd of the Shihō. It allows for movement at great speed, leaving an afterimage behind. It is a technique taught to Byakuya by Yoruichi Shihōin.
Kido Master: Byakuya has considerable knowledge of high level Kido spells, casting several in quick succession, with no incantation and almost no effort, and still possessing formidable power. He has used spells up to level 81, and possesses advanced knowledge of Kidō application and consistency. He can use a low-level spell repeatedly in rapid succession and with devastating effects, as well as a counter to attacks. He uses a low-level lightning spell to burn a hole right through Ichigo's shoulder.
Hakuda Combatant: While used less often, Byakuya is highly proficient in this area. Byakuya stealthily knocked out several Shinigami guards with a single strike each.
Immense Spiritual Power: He can exert an immense amount of Spiritual Pressure, which, in addition to his already admirable combat skills and finesse, makes him one of the most formidable captains. His spiritual pressure can be felt from a great distance, and it has the tendency to make people perspire in fear. Ganju Shiba has stated Byakuya is the strongest leader in the entire history of the Kuchiki Clan, and Koga Kuchikihas stated few, if any, of the Kuchiki Clan leaders have been as powerful as Byakuya is, further elaborating on his power level. His Reiatsu is white.
Master Tactician: Byakuya is a highly perceptive fighter, almost immediately determining an opponent's attack patterns and weaknesses. He is a crafty tactician, effectively using Kidō to confuse his opponents. He can discern the motives and abilities of his opponents, and effectively uses his knowledge to end the battle in his favor.
Enhanced Endurance: While not having the most imposing appearance compared to other Shinigami captains like Kenpachi Zaraki, Byakuya is a very resilient fighter. During his fight against Ichigo, despite gaining severe injuries, Byakuya continued fighting effectively, even ignoring his wounds to the point where he seemed unfazed by them. At the end of the fight, he performed an impressive Flash Step to leave. During his fight with the 7th Espada Zommari Rureaux, Byakuya willingly damaged himself to escape from his enemy's possession attack, and continued to fight as though unaffected, eventually obtaining victory. During his fight with Tsukishima, he had his entire left arm mutilated by Senbonzakura, and still defeated the Fullbringer.
Enhanced Durability: Byakuya was able to resist the unique healing properties of Tenjirō Kirinji's hot springs without rotting away after being fully healed, Kirinji even stated he stayed in longer than anyone else.
Zanpakutō
Edit
Senbonzakura (千本桜, "Thousand Cherry Blossoms"; a reference to Yoshitsune Senbon Zakura): Senbonzakura is a regular katana. It has a simple cross guard, with an open frame much like a four-pane window. It has a bronze guard, with lavender hilt-wrapping, and a white sheath.
Shikai Special Ability
: In its Shikai, Senbonzakura's blade separates into a thousand tiny, slender blade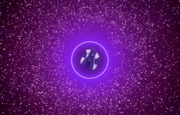 fragments, which fly away from the hilt, leaving only the sword's handle in Byakuya's hand. The release can be negated before it completes, as seen when Yoruichi Shihōin wrapped the blade in cloth during Byakuya's short battle with Ichigo. However, if the release completes itself, Senbonzakura is rendered near unstoppable. While the blades are supposedly too small to be seen normally, they reflect light in such a way as to resemble cherry blossom petals. By swinging Senbonzakura's hilt, Byakuya can control the blade fragments, allowing him to shred opponents at a distance and break through almost any defense. The blades can be used for defensive purposes, as they can protect Byakuya from an incoming sword swing. In order to protect Byakuya from his own attacks in both Shikai and Bankai, Senbonzakura possesses a
Hurtless Area
(無傷圏,
mushōken
; lit. "woundless zone") where it does not cut anything within 85 cm of Byakuya unless he himself allows the blades to enter the area. During his second battle with Ichigo, he controlled the blade fragments with his hands to keep up with Ichigo's speed.
Bankai: Senbonzakura Kageyoshi (千本桜景厳, Vibrant Display of a Thousand Cherry Blossoms): Byakuya's Bankai is a much larger version of Senbonzakura's Shikai. To activate it, Byakuya drops his sword straight down. The sword phases into the ground, as though it were a pool of water. Energy ripples expand out, turning the surrounding area dark, and within seconds, two rows of a thousand giant blades rise up from the ground. Those thousand swords scatter, and countless flying blades pierce the enemy. No one knows the exact number of blades generated, and no one can dodge or even see the movements of these blades. The number of blades is great enough that Byakuya can simultaneously use them for offense and defense. He commonly forms them into large masses to obliterate opponents instantaneously. As they move through the air like torrents of waves, they give the appearance of cherry blossoms flowing swiftly along the wind. Senbonzakura Kageyoshi's defensive use allows Byakuya to cover himself entirely in these tiny blades, forming a body shield. Unlike his Shikai, his Bankai is mentally controlled. While Byakuya can control the blades with his mind alone, using his hands allows him to do so more effectively, making the blades increase in speed threefold. Similar to his Shikai, its attack is triggered with the phrase Scatter.
Ad blocker interference detected!
Wikia is a free-to-use site that makes money from advertising. We have a modified experience for viewers using ad blockers

Wikia is not accessible if you've made further modifications. Remove the custom ad blocker rule(s) and the page will load as expected.