Hachigen Ushoda/Original Timeline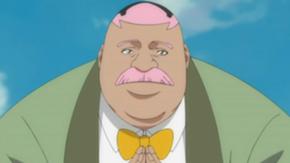 Professional Status
Personal Status
Zanpakutō
Fake Karakura Town
Edit
Gillian Massacre
Edit
Aftermath
Edit
Post-Winter War
Edit
Beach Party
Edit
Hachi, along with the other vizards, attended the beach party celebrating Aizen's defeat. During the sand-castle building contest, Hachi took interest in Gwen's powers of manipulating Mana and considered the possibilty of her being able to use Kido.
Ad blocker interference detected!
Wikia is a free-to-use site that makes money from advertising. We have a modified experience for viewers using ad blockers

Wikia is not accessible if you've made further modifications. Remove the custom ad blocker rule(s) and the page will load as expected.